Dear Aspirant ,
Greetings from KingMakers IAS Academy!
KINGMAKERS SCHOLARSHIP PROGRAM:
KingMakers IAS Academy providing scholarship upto Rs. 1,00,000/- (50 MCQ X 2000 = 1,00,000) for UPSC & upto Rs. 50,000/- (50 MCQ X 1000 = 50,000) for TNPSC aspirants for Prelims cum Mains course.
The sole intention of our scholarship program is to identify and provide opportunities to aspirants who have a burning passion but lack financial support in preparing for UPSC/TNPSC exams.
KINGMAKERS SCHOLARSHIP PROGRAM (KMSP) TEST DETAILS:
Date : 22nd Feb
Time : – 
KINGMAKERS SCHOLARSHIP PROGRAM (KMSP) TEST PATTERN:
Multiple choice questions (MCQ) Based
No. of Questions: 50 (40 General + 10 Aptitude)
1 mark for each question, 50 marks
Time: 45 minutes.
Online Mode (The scholarship exam will be conducted through ONLINE. SMART PHONE IS MUST, you can install the App right away)
SYLLABUS:
•    Current events of national and international importance.
•    History, Geography, Polity and Governance, Economic and Social Development, Environmental Ecology, Bio-diversity, General Science (Class X level)
•    General mental ability, Logical reasoning and analytical ability, Reading Comprehension, Basic numeracy (Class X level; numbers and their relations, orders of magnitude etc.)
Steps to download and Appear for the test using Your Mobile App:
1. Android Users, "KINGMAKERS IAS ACADEMY" app Download link https://bit.ly/3Fw53DB
The app icon will appear as: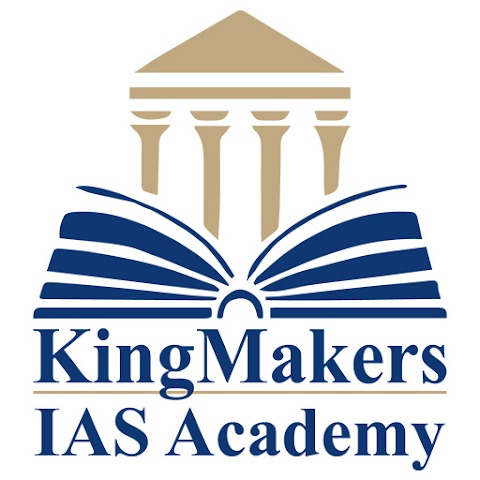 2. IOS (Apple device) users, you are required to click the link web.classplusapp.com and login using Org Code KJKYY & your mobile number, you will be routed to Examination page to attend the Test.
Steps to attend test through App:
1. After installation, Login using OTP.
2. Click Menu
3. Select Free Tests
4. Under Free Tests menu, Select Scholarship Test 22-2-2023
TERMS & CONDITIONS:
*This scholarship test is for providing fee concession to the deserving candidates based on their performance.
*Kingmakers IAS Academy has discretion in all the matters related to entrance exam and coaching, the decision is taken by KingMakers IAS Academy will be final.
Regards,
KingMakers IAS Academy.
5 Reasons to Choose KingMakers IAS Academy : https://youtu.be/YCjkNVh1r4A
Our Brochure: https://bit.ly/kma-brochure
Registration Link : https://kingmakersacademy.in/erp/registration
Payment Link :https://rzp.io/l/fee-general
Join our Telegram Channel to download current affairs materials. This channel is used as a tool by KMIAS to share Free Upsc Resources for All.
https://t.me/kingmakersiasacademy
Branches: Chennai | New Delhi | Trichy | Kovai | Madurai | Phone: 9444227273